Single Course
£150.00
£99.00
Save £51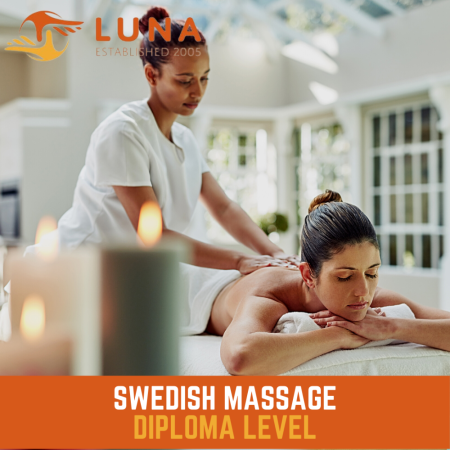 Swedish Massage - Diploma Course 
Can be purchased as part of the massage career package - save a further 50%
Includes a certificate of completion with option to gain an accredited insurable qualification included. As with all our courses you will find this easy to follow and fun to learn.
Swedish massage involves five basic strokes: effleurage, petrissage, tapotement, friction, and vibration. There are many benefits to this type of massage including:help with increase of blood circulation, reduces stress, increase flexibility, improve posture, flushes out metabolic byproducts, increases energy, helps support immunity, relieves headaches. 
When you purchase this course you have access to the following:
PDF Introduction letter 
Access to student dashboard
PDF course files ready for immediate download
PDF certificate of completion with option to gain an accredited insurable qualification.
Link to student video library & contact details for tutor support
Exam & Accreditation Information
If you opt to take the included exam and on successful completion, you will then be issued with a recognised qualification approved & accredited by the International Practitioners of Holistic Medicine (IPHM) & other awarding bodies. Graduates of which will then be eligible to apply to be Board Certified Holistic Health Practitioners. 
Testimonial
What a great course the Swedish Massage was and excellent way to learn about the history, technique and everything in between. I was surprised to see how much information was provided for this course and how easy it was to follow along. When I completed the course I was able to complete case studies with ease and confidence. I would highly recommend this school for anyone seeking to become a holistic health professional.  Kristina Barnes – Canada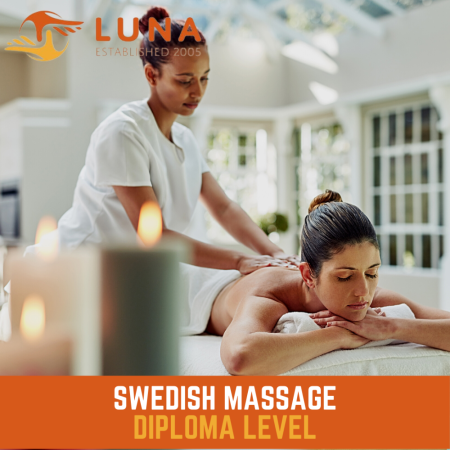 Course Details
Swedish Massage Course
Self Paced – Study From Home – No Attendance Required
Easy To Follow and Fun To Learn
Full Tutor Support Offered – Access To Student Video Library
Accredited Worldwide Trustmark awarded IPHM
Download Now for Immediate Start 
Course Content
Part one – This covers the history of massage, background, general benefits, contra indications, and the equipment and products that are needed. In addition, pre treatment procedures are dealt with and we discuss two methods of covering a client prior to and during a treatment.
Part two – Covers anatomy and physiology of the human body and its body systems as they relate to Swedish massage treatments. This part will also introduce anatomical terms that are commonly used by therapists.
Part three – Swedish massage movements are explained and how to utilize them in a treatment. We look at a description of general all purpose Swedish massage of each part of the body. In addition, there is a routine for a full body relaxation Swedish massage with full descriptions of sequences for each part of the body that can be adapted for any client that you may encounter.
Exam & Accreditation Information
Accredited by International Practitioners of Holistic Medicine (IPHM) & other awarding bodies. By completing this course and passing the final exam you will then be invited to join IPHM as an internationally recognised practitoner and have the option to obtain discounted insurance and use the letters IPHM after your name. 
Further Discount Offer
Huge Savings on our Career Package Options
All our courses are available individually (use the add-to basket button on this page), or are available as package bundles, allowing you to save on average 50% per course.
Use the link here to view the packages, where you can mix and match your own selection of courses to create your very own package.