Single Course
£120.00
£49.99
Save £70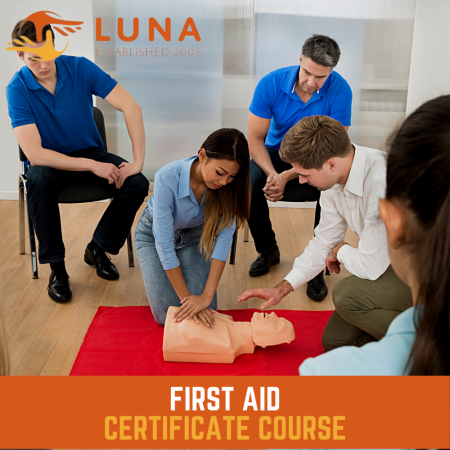 First Aid - Certificate Course
Includes a certificate of completion. As with all our courses you will find this easy to follow and fun to learn.
This first aid training course is ideal for anyone who would to learn the basics of first aid or needs a refresher, especially if working with the public a therapist. We recommend that everyone holds at least some basic knowlege of First aid and therapists will be able to display their first aid certificate. 
When you purchase this course you have access to the following:
PDF Introduction letter 
PDF course files ready for immediate download
PDF certificate of completion with option to gain an accredited insurable qualification.
Link to student video library
Exam & Accreditation Information
If you opt to take the exam, on successful completion, you will then be issued with a recognised qualification approved & accredited by the International Practitioners of Holistic Medicine (IPHM) & other awarding bodies. Graduates of which will then be eligible to apply to be Board Certified Holistic Health Practitioners. 
Testimonial
Great little course. Exactly what I needed to add to my CV. Love the video library also which shows you how to do CPR. Thank you."
Alice Simone- UK

Although this is only a short course I found it full of helpful information and its  great to know that I now hold an accredited certificate in First aid awareness. I work as a self-employed therapist and now feel more confident should any unexpected emergency arise.   L Cooke – UK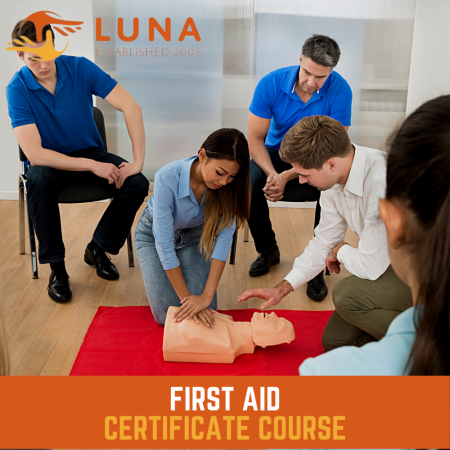 First Aid - Certificate Course
Self Paced – Study From Home – No Attendance Required
Easy To Follow and Fun To Learn
Full Tutor Support Offered – Access To Student Video Library
Accredited by IPHM, IICT, AADP
Download Now for Immediate Start 
Course Content
In this course we cover all the basics including CPR and you can also watch our helpful videos via our student library. Although this is a basic refresher course you will receive your accredited first aid certificate. Some of things in this course cover:-
How to initiate and put someone in the recovery position
How to handle a person whom is suffering from shock
How to carry out CPR on both adults and children
How to deal with someone undergoing breathing difficulties
Treating Burns and Insect bites
What to do if someone is suffering from a heart attack
How to handle someone choking or having an allergic reaction
How to control severe bleeding
Dealing with a spinal injury
How to cope with someone whom suffers from Diabetes
Dealing with a Nose Bleed
Exam & Accreditation Information
Accredited by International Practitioners of Holistic Medicine (IPHM) & other awarding bodies. If you have opted to take the short exam you will be then awarded an accredited & insurable certificate. 
Further Discount Offer
Huge Savings on our Career Package Options
All our courses are available individually (use the add-to basket button on this page), or are available as package bundles, allowing you to save on average 50% per course.
Use the link here to view the packages, where you can mix and match your own selection of courses to create your very own package.