Single Course
£175.00
£150.00
Save £25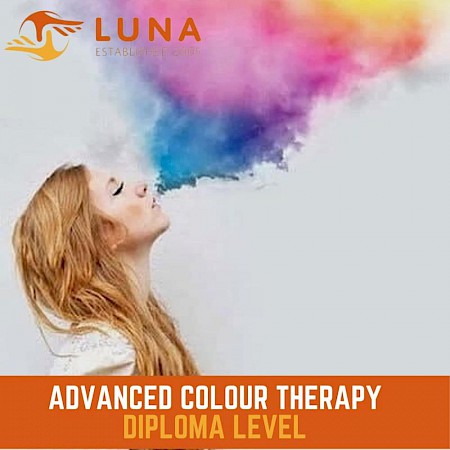 Colour Therapy - Advanced Diploma Level
Get further discounts on this course when you select one of our package options 
Includes a certificate of completion with option to gain an accredited insurable qualification included. As with all our courses you will find this easy to follow and fun to learn.
This course is aimed at those who have a good basic knowledge of colour therapy or those of you having already undertaken our Beginners guide to colour therapy and would now like to continue your studies further.
The cells of all plants, animals and humans are dependent on light and are affected by even the most subtle changes in the qualities of light. Colour therapy harnesses the energies of light and the colours of the spectrum to help with a wide variety of health problems and permit us to harmonize with our natural rhythms and energies, and to generally rebalance the body.
When you purchase this course you have access to the following:
Pdf Introduction letter 
Access to student dashboard
Pdf course files ready for immediate download
Pdf certificate of completion with option to gain an accredited insurable qualification.
Link to student video library & contact details for tutor support
Career opportunities: Work self-employed or in a Holistic Center as an approved – Advanced Colour Therapist/Healer – Professional Holistic Therapist – Complementary Practitioner – Holistic Healer
Exam & Accreditation InformationExam & Accreditation Information
If you opt to take the exam, on successful completion, you will then be issued with a recognised qualification approved & accredited by the International Practitioners of Holistic Medicine (IPHM) & other awarding bodies. Graduates of which will then be eligible to apply to be Board Certified Holistic Health or Colour Practitioner. 
Testimonial
I want to Thank Luna for offering such wonderful courses. They are easy to understand and well written. Each of them has helped me change my life for the better while helping others with this knowledge of education.
Tammy Babineau – Canada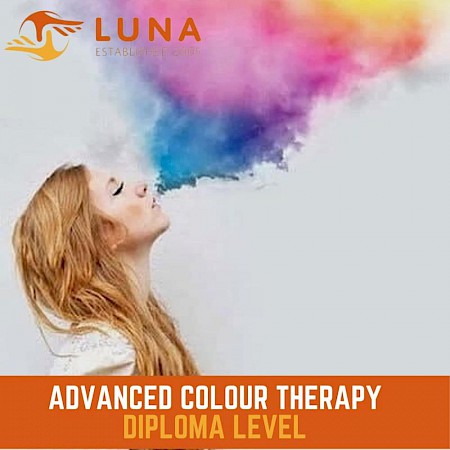 Chromotherapy, or color therapy, is an effective alternative therapy that has many benefits for physical and psychological health. It can reduce stress and anxiety, improve mood, and enhance mental clarity, as well as reduce inflammation, relieve pain, and improve sleep quality. With its many potential health benefits. Once you have completed both basic and advanced level you will be able to offer this as a stand alone therapy or combine with any other holistic or complementary therapies. 
Course Details
Advanced Colour Therapy - Diploma Level 
Self Paced – Study From Home – No Attendance Required
Easy To Follow and Fun To Learn
Full Tutor Support Offered – Access To Student Video Library
Accredited by IPHM, IICT, AADP
Download Now for Immediate Start 
Course Content
Part 1
In part one the history of colour therapy is explored, followed by some science and theory behind it and finally in this part we look at how colour therapy functions.
Part 2 
In the second part of the course, the subtle bodies of the aura and chakras are examined in greater  depth as they relate to colour therapy. This is followed by information and detail of the metaphysical causes of disease.
Part 3
In the final part of the course techniques and tools for diagnosing illness are presented and then several modalities for treating the ailments or diseases are explained. Finally, a colour contact healing treatment is demonstrated in a step by step format.
Additionally, there is an appendix where there are several tables, printouts and charts available for the student to refer to.
We recommend if taking this course that you have already studied our Beginners Colour Course. 

Exam & Accreditation Information
Accredited by International Practitioners of Holistic Medicine (IPHM) & other awarding bodies. By completing this course and passing the final exam you will then be invited to join IPHM as an internationally recognised practitoner and have the option to obtain discounted insurance and use the letters IPHM after your name.
Further Discount Offer
Huge Savings on our Career Package Options
All our courses are available individually (use the add-to basket button on this page), or are available as package bundles, allowing you to save on average 50% per course.
Use the link here to view the packages, where you can mix and match your own selection of courses to create your very own package.