*Note: due to fluctuations in exchange rates, prices shown in currencies other than GPB are approximate. Payments are always taken in GBP.
Single Course
£175.00
£99.00
Save £76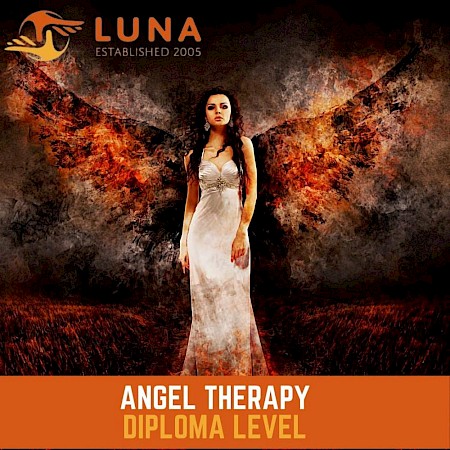 Angel Therapy Diploma - Advanced Level
This course is an ideal follow on from the Angel Foundaton Level course and covers Angelic Magik, Spiritual development and will teach you how to communicate with Angels directly. This Advanced Level is recommended for those who have already undertaken the Angel Foundation Beginners Level. Certificate Course or have a basic knowledge of Angels and would like to work as a certified Angel Practitioner.
When you purchase this course you have access to the following:
Pdf Introduction letter 
Access to student dashboard 
Pdf course files ready for immediate download
Pdf certificate of completion with option to gain an accredited insurable qualification included.
Link to student video library & contact details for tutor support included
Career opportunities: Work self-employed or in a Holistic Center as an approved – Angel Therapist/Healer/Reader – Professional Holistic Therapist – Complementary Practitioner – Holistic Healer
Exam & Accreditation Information
If you opt to take the exam which is included at no extra cost, and on successful completion, you will then be issued with a recognised qualification approved & accredited by the International Practitioners of Holistic Medicine (IPHM) & other awarding bodies. Graduates of which will then be eligible to apply to be Board Certified Holistic Health Practitioners. Details will be included in your files. 
Testimonial
I greatly enjoyed this course. It included so many amazing techniques and I am very excited to use them for my family, friends, clients and myself!  Aileen Valdes – Florida – USA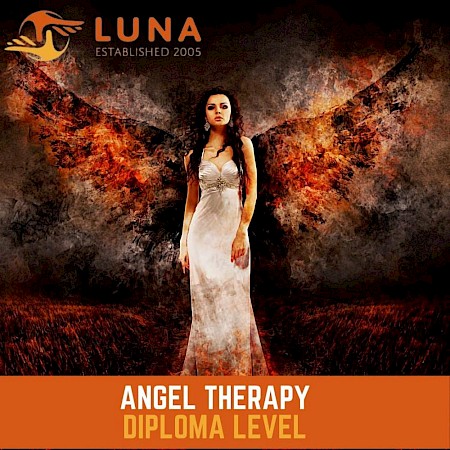 Course Details
Advanced Level Diploma Level Course
Self Paced – Study From Home – No Attendance Required
Easy To Follow and Fun To Learn
Full Tutor Support Offered – Access To Student Video Library
Accredited by IPHM, IICT, AADP
Download Now for Immediate Start 
Course Content
Part 1
The first part of the online angel's course focuses primarily on understanding angels and preparing you for angel healing through knowledge so you can continue onto the next steps.
History & Hierarchy of different angel realms Seraphim, Cherubim, Thrones, Dominions, Virtues, Powers, principalities, archangels, guardian angels, ascended masters, elementals, and fallen angels.
How to connect with the energy and vibration of angels via:
Guided Meditations
Affirmations
Ritual Chanting Exercises
How to let go of fear
The importance of gratitude
How to develop your intuition and connect to the divine guidance
How to spot the signs of an angelic presence
Find out if you are
Clairaudience
Clairsentience
Claircongnizance
Part 2
The second part of the Advanced Angel Healing course covers a number of more in depth points focusing on protection and spiritual growth.
Understand to spot signs
What is synchronicity
Accessing Angelic everyday assistance
Remove guilt and worry
Protection for children
How each archangel can help and how
Develop spiritual growth
Enhance psychic abilities
Enhance future insight
Dream guidance
How to communicate with the spirit of loved ones
Part 3
In the final part of the distance learning advanced angels course we will cover a number of important points that will help you complete your full understanding of angels, their connection to a varying of other elements, rituals and spells, invoking, and much more.
Discover Angel Magic/Angel Craft
Learn rituals and spells
Understand the importance of numerology in connection to angels
Crystals
Lunar cycles
Colour symbols
Overcoming addictions
Invoking angels
Physical, emotional, and mental healing
Attracting abundance and prosperity
Exam & Accreditation Information
Accredited by International Practitioners of Holistic Medicine (IPHM) & other awarding bodies. By completing this course and passing the final exam you will then be invited to join IPHM as an internationally recognised practitoner and have the option to obtain discounted insurance and use the letters IPHM after your name. 
Further Discount Offer
Huge Savings on our Career Package Options
All our courses are available individually (use the add-to basket button on this page), or are available as package bundles, allowing you to save on average 50% per course.
Use the link here to view the packages, where you can mix and match your own selection of courses to create your very own package.