About Luna Courses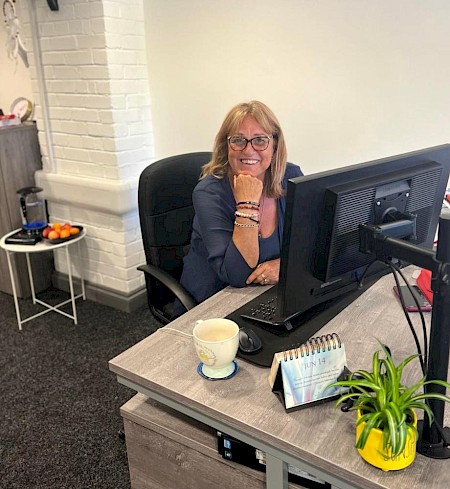 Welcome to Luna Holistics the best place to find a great variety of easy to follow courses dedicated for those interested in complementary health and natural healing and spiritual development including coaching and training.
Luna courses was established over 17 years ago and as the owner I am proud to say we have now trained thousands and thousands of students both in the UK and worldwide. So many of our students are now registered as Professional IPHM approved therapists having established their own succesful practices and  enjoying long lasting careers doing a job they love.  
My dream & passion has always been to see more healers and spiritual workers out there to help make our world a better and healthier place to live. I have seen first hand the amazing work they go on to achieve and the wonderful testimonials speak for themselves.
Why thousands of students worldwide have and continue to study with Luna Holistics
Our courses have been specifically created to make studying convenient and enjoyable at a time and pace to suit you. Whether you seek to earn a diploma or certificate towards continuing education or personal development or are learning just for fun, you have come to the right place. We are excited to graduate health professionals in a variety of holistic, spiritual and alternative therapies. Tutor support and access to a student video library are just some of the many benefits our students get. 
Students who complete our courses are also offered the opportunity of becoming "Board Certified Therapists" with the following awarding bodies:
Accreditation & Trust Marks of Approval 
IPHM - Luna is proud that every single one of our courses have been accredited and are recognised by one of the worlds largest independent Accreditation Boards, The International Practitioners of Holistic Medicine (IPHM). Many of our courses have also been awarded futher accreditation by theThe American Alternative Medical Association and also the International Institute of Complementary Therapists (IICT) & the ACCPH for our counselling courses in NLP & Life Coaching.
UKRLP - Government registration - (Luna Holistics is also a registered UK Provider)  Ref Number is UKRLP: 10087583– Registration means that an individual or organisation has been verified against a recognised legal source. The UK Register of Learning Providers is a 'one-stop' portal to be used by government departments, agencies, learners, and employers to share key information about learning providers. The UKRLP allows providers to update their information in one place and share this across agencies such as the Skills Funding Agency, the Higher Education Statistics Agency (HESA), the Higher Education Funding Council for England (HEFCE) and UCAS.
ACCPH - Counselling Courses - Our counselling courses in NLP level 1,2  and Life coaching level 1,2,3 are also further recognised by ACCPH Professional Body for Counsellors, Coaches, Psychotherapists and Clinical Hypnotherapists. These accreditation's mean that you will receive professional and quality training, underpinned by a rigorous code of conduct.
IICT - After a review Luna Holistics home study courses, the IICT is pleased to advise their status as an official approved training provider and Luna Holistic Graduates  and acknowldede the following courses for their accreditation purposes in the following:
Angelic Healing, Astrology, Bach Flower Remedies, Colour Therapy, Vegetarian and Vegan Consultant, Crystal Healing, Feng Shui, Nutritional Consultant,  Aromatherapy (Advanced Diploma), Hopi Ear Candling, Indian Head Massage, Energy Healing, Palmistry, Tarot Card Reading, Psychic, Chakra Balancing. Students may apply for membership having completed any of these particular IICT approved courses.
CPD Points - The majority of our courses are equivalent to a minimum of 30 cpd point for standard courses (minimum of 30 hrs) and up to 60 cpd points of advanced level (50-70hrs) however Luna is not registered with any CPD accreditation board as we are proud members of IPHM one of the biggest international accreditation boards in the world.
Insurance Cover
Once you complete this training you will be entitled to gain insurance. All courses at Luna Holistics are accredited and recognised by industry professionals. 
Affiliations
BHMA British Medical Association
Luna Holistics are Members of BHMA British Medical Association which is for mainstream healthcare professionals, CAM practitioners, and members of the public who want to adopt a more holistic approach in their own life and work.
Insurance for Luna Therapists – Students who have studied any of our distance learning courses can also obtain insurance for any of our training courses directly from IPHM and members may also be eligible for a discount.
Westminster Insurance - Welcome all our students once they have received a recongnised qualification from Luna Holistics Ltd. Request insurance quote