Single Course
£150.00
£75.00
Save £75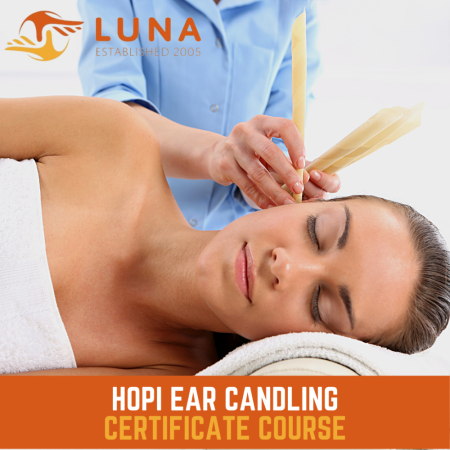 Hopi Ear Candling -  Certificate Course
Get further discounts on this course when you select one of our package options
Ear candling (also known as thermo-auricular therapy) is a complementary therapy that can help alleviate symptoms associated with the ear, nose, and throat. 
Gain an accredited insurable qualification, included. As with all our courses you will find this easy to follow and fun to learn.
This complete course in hopi ear candling will teach you all about the functions and complications that occur surrounding ear wax, the benefits of hopi ear candling and how to complete treatment safely. You will have a full understanding on how to treat your clients using this popular and also ancient method of healing.
When you purchase this course you have access to the following: 
Pdf Introduction letter 
Access to student dashboard
Pdf course files ready for immediate download
Pdf certificate of completion with option to gain an accredited insurable qualification.
Link to student video library & contact details for tutor support
Career opportunities: Work self-employed or in an animal sanctuary or Center as an approved – Holistic animal therapist/Practitioner – Complementary Practitioner –  Professional animal communicator/healer

Exam & Accreditation Information
If you opt to take the exam which is included and on successful completion, you will then be issued with a recognised qualification approved & accredited by the International Practitioners of Holistic Medicine (IPHM) & other awarding bodies. Graduates of which will then be eligible to apply to offer their services as a Certified Animal Health Practitioner.  
Save more when you purchase this course as part of the career package offer
Testimonial
Easy to follow instructions and guidelines. I have now carried out a number of treatments with great success and will be including this in my holistic therapy practice. Thank You. Kieth Blake – USA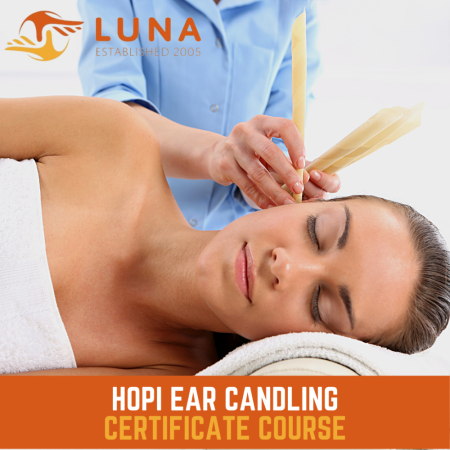 Course Details

When carried out professionally, the benefits of a hopi ear candling session will be relaxing and an enjoyable experience for your client. 
Hopi Ear Certificate Level Course
Self Paced – Study From Home – No Attendance Required
Easy To Follow and Fun To Learn
Full Tutor Support Offered – Access To Student Video Library
Accredited by IPHM, IICT, AADP
Download Now for Immediate Start 
Career Opportunity - complementary therapist
Course Content
An introduction & history of hopi ear candles
Learn the ENT anatomy – ears, nose and throat
Using the candles to remove ear wax
The benefits and reasons to use hopi ear candles
Contraindications of hopi ear candling
Professional practitioner preparation and the full treatment process
Understanding and massage of the lymphatic system
Insurance for holistic therapists
How to complete a full and successful treatment on your clients
Exam & Accreditation Information
Accredited by International Practitioners of Holistic Medicine (IPHM) & other awarding bodies. By completing this course and passing the final exam you will then be invited to join IPHM as an internationally recognised practitoner and have the option to obtain discounted insurance and use the letters IPHM after your name.
Study Hours - aprox 30  hrs including case studies
Further Discount Offer
Huge Savings on our Career Package Options
All our courses are available individually (use the add-to basket button on this page), or are available as package bundles, allowing you to save on average 50% per course.
Use the link here to view the packages, where you can mix and match your own selection of courses to create your very own package.