Single Course
£175.00
£150.00
Save £25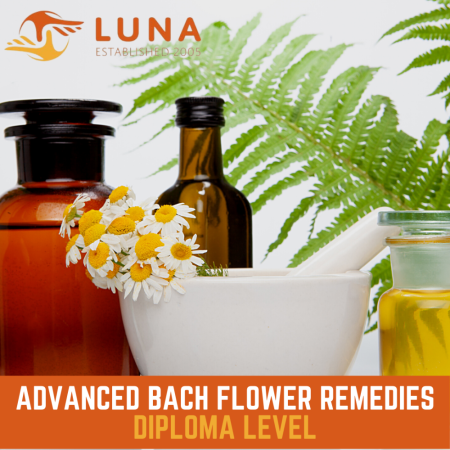 Advanced Bach Flowers Course - Diploma Level
Get further discounts on this course when you select one of our package options 
Become an advanced flower practitioner after completing our basic level bach flower course.  This is a comprehensive guide to all of the Bach Remedies and how to use them in therapy. If you have already studied our Basic Bach Flowers Certificate course then moving forward to this advanced level is for you. On completion of this course you will be confident to make up and prescribe the correct remedies for a multiude of conditions. 
. When you purchase this course you have access to the following:
PDF Introduction letter 
Access to student dashboard
PDF course files ready for immediate download
PDF certificate of completion with option to gain an accredited insurable qualification included
Link to student video library & all 38 remedies 
Career opportunities: Work self-employed or in a holistic Center as an approved – Holistic Bach Flower Practitioner – Complementary Flower Practitioner –  Professional Bach Remedy Consultant
Exam & Accreditation Information
If you opt to take the exam, on successful completion, you will then be issued with a recognised qualification approved & accredited by the International Practitioners of Holistic Medicine (IPHM) & other awarding bodies. Graduates of which will then be eligible to apply to be Board Certified Holistic Health Practitioners. 
Testimonial
 I found this  course explained the more advanced level complex studies in such a way that it was easy to follow and easy to understand and allowed me to see the whole complete picture. I had a few questions which I sent as an email and they were answered very quickly with clear concise answers. I have already planned my next course to subscribe to. Lindsey Jelfs – England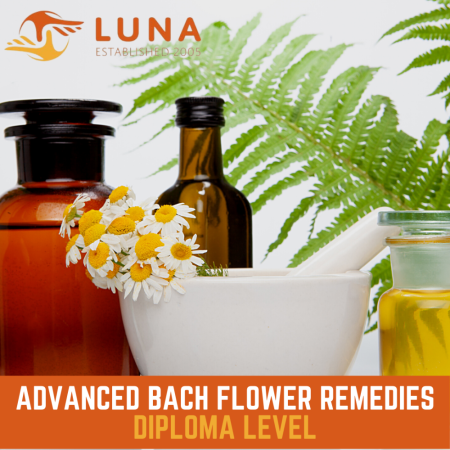 Course Details
Advanced Level - Bach flower remedies
Self Paced – Study From Home – No Attendance Required
Easy To Follow and Fun To Learn
Full Tutor Support Offered – Access To Student Video Library
Accredited by IPHM, IICT, AADP
Download Now for Immediate Start 
Course Content
Part 1
A brief History of Dr Edward Bach's Life
Dr E Bach's Vision
Fundamentals and Theory of Bach Flower Therapy
How Bach Flowers Work
Dr Bach's Healing Strategy
Dr Bach's Philosophical and Spiritual Interpretation
Bach Flowers and the Human Energy Field (Aura)
A Naturopathic Viewpoint
Bach Flower's and the Immune System
Choosing Plants and Methods of Preparation (Sun and Boiling)
Botanical Description and location of the Plants
Dr E Bach's Seven Groups
How to use the Descriptions
Typical Characteristics of Negative Behaviour Patterns
Part 2
The Bach Flowers A – G Soul Name and Negative and Positive State Descriptions
The Bach Flowers H – P Name and Negative and Positive State Descriptions
The Bach Flowers R – Z Name and Negative and Positive State Descriptions
Rescue Remedy
Personal Emergency Combination
Part 3
Choosing the Correct Bach Flower Remedy
Levels of Crisis
Rules and Restrictions for Self Treatment
Preparing to Treat Others
Inner Preparation
The Initial Interview
After the Interview
Applying the Principals
How to Use the Bach Flower Remedies
Preparation, Dosage and Administration of the Bach Flower Remedies
Applying Bach Flower Therapy
Appendices
A Flowers Summary Chart
B Differences and Similarities Between Two Bach Flower Remedies Chart
C Present Situation Questionnaire
D Character Questionnaire
E Final Choice Checklist
F Evaluation Sheet
G Main Problem Areas List
H Basic Elements Chart
Exam & Accreditation Information
Accredited by International Practitioners of Holistic Medicine (IPHM) & other awarding bodies. By completing this course and passing the final exam you will then be invited to join IPHM as an internationally recognised Bach Flower practitoner and have the option to obtain discounted insurance and use the letters IPHM after your name. 
Further Discount Offer
Huge Savings on our Career Package Options
All our courses are available individually (use the add-to basket button on this page), or are available as package bundles, allowing you to save on average 50% per course.
Use the link here to view the packages, where you can mix and match your own selection of courses to create your very own package.