*Note: due to fluctuations in exchange rates, prices shown in currencies other than GPB are approximate. Payments are always taken in GBP.
Single Course
£150.00
£75.00
Save £75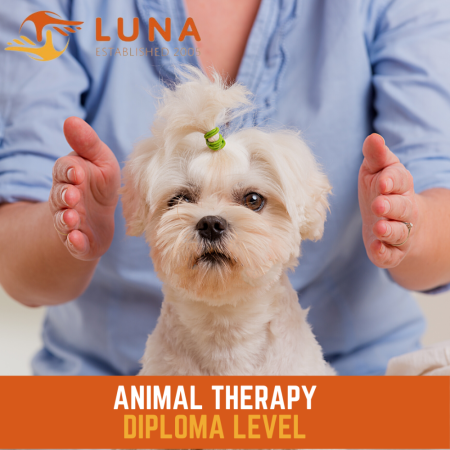 Holistic Animal Therapy Diploma Course
Get further discounts on this course when you select one of our package options 
Includes a certificate of completion with option to gain an accredited insurable qualification included. As with all our courses you will find this easy to follow and fun to learn.
Animal healing and holistic animal therapy is an empowering course that will introduce you to a more holistic approach to animal welfare. The intention of this course is to help you to communicate with your pet about everyday issues that could be affecting their wellbeing. By taking a more holistic approach and getting in touch with the animals energy field you will discover a new way to find out what they want to tell you.
When you purchase this course you have access to the following: 
Pdf Introduction letter 
Access to student dashboard
Pdf course files ready for immediate download
Pdf certificate of completion with option to gain an accredited insurable qualification.
Link to student video library & contact details for tutor support
Career opportunities: Work self-employed or in an animal sanctuary or Center as an approved – Holistic animal therapist/Practitioner – Complementary Practitioner –  Professional animal communicator/healer
This course also incorporates reiki healing, energy healing and the use of Bach flower remedies. It is recommended if wishing to work as a professional animal therapist that you also undertake studies in these subjects.

Exam & Accreditation Information
If you opt to take the exam, on successful completion, you will then be issued with a recognised qualification approved & accredited by the International Practitioners of Holistic Medicine (IPHM) & other awarding bodies. Graduates of which will then be eligible to apply to offer their services as a Certified Holistic Animal Health Practitioner.  
Testimonial
This animal healing course was just what I was looking forward to completing, especially working in an animal shelter, I have found the course full of amazing tips and practical advise and by combining the correct bach flower remedies and lessons have had some fantastic results.  A Jones – UK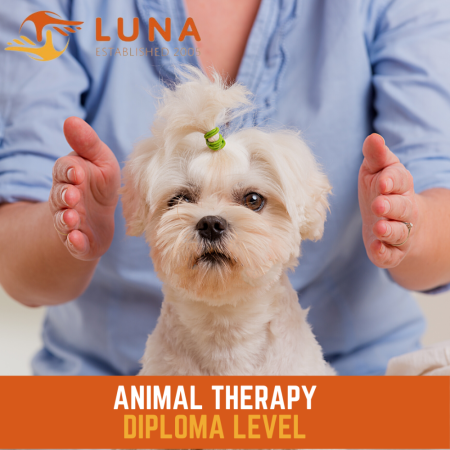 Course Details
Animal Holistic Diploma Level Course
Self Paced – Study From Home – No Attendance Required
Easy To Follow and Fun To Learn
Full Tutor Support Offered – Access To Student Video Library
Accredited by IPHM, IICT, AADP
Download Now for Immediate Start 
Career Opportunity - Animal Holistic Healer
Course Content
Part 1
Will look at how you can communicate with your pets and give a brief description of how you can begin to do this. Following this there is a lesson on understanding energy and how it works in helping to heal your animals. We close part one by looking at the foundation of holistic treatment, optimal nutrition. This is the "fuel" for the body and therefore needs to contain all of the essential components
Part 2
We explore bach flower essences and how they can help to maintain balance in the lives of animals, and why they are effective. Following this, there is a lesson on essential oils and their use for animals and what makes them so beneficial. Finally, part two covers animal chakras and the importance of maintaining their balance.
Part 3
The part covers the holistic modality of Reiki for animals, however it is recommended that you complete a course in Reiki before performing this modality on your animal as this is an introductory lesson. The next lesson in this part covers crystal treatments for your animals and finally there is a lesson on the use of colour to help your animals.
The intention of this course is to help you to help your pets various physical, emotional and spiritual needs, and at the end you will have a basic understanding of the origins of natural healing modalities and how they can be used for both health conditions and relaxation for an animal's health and well-being.
Enroll now and become a certified animal healer!
Exam & Accreditation Information
Accredited by International Practitioners of Holistic Medicine (IPHM) & other awarding bodies. By completing this course and passing the final exam you will then be invited to join IPHM as an internationally recognised practitoner and have the option to obtain discounted insurance and use the letters IPHM after your name. 
Further Discount Offer
Huge Savings on our Career Package Options
All our courses are available individually (use the add-to basket button on this page), or are available as package bundles, allowing you to save on average 50% per course.
Use the link here to view the packages, where you can mix and match your own selection of courses to create your very own package.