Single Course
£150.00
£95.00
Save £55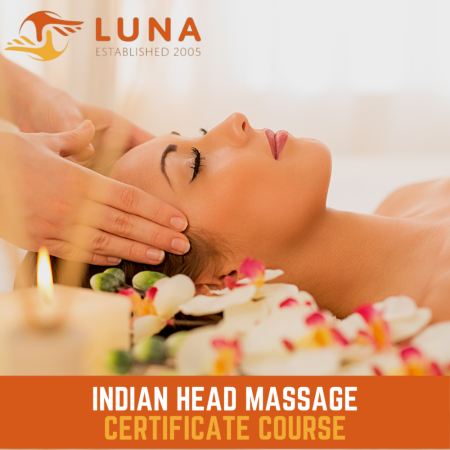 Indian Head Massage - Diploma Course
Get further discounts on this course when you select one of our package options 

Includes a certificate of completion with option to gain an accredited insurable qualification included. As with all our courses you will find this easy to follow and fun to learn.
In this Indian head massage diploma course also sometimes referred to as Champissage massage, you will be taught everything you need to know to offer your clients a full and professional Indian head massage routine and will then be able to incorporate this in other therapies your offer or as a stand alone treatment. Ideal for anyone working in a hair salon as an add on treatment for their clients. 
This course also incorporates reiki healing, energy healing and the use of Bach flower remedies. It is recommended if wishing to work as a professional animal therapist that you also undertake studies in these subjects.  
When you purchase this course you have access to the following: 
Access to student dashboard
Pdf course files ready for immediate download
Pdf certificate of completion with option to gain an accredited insurable qualification.
Link to student video library & contact details for tutor support
Career opportunities: Work self-employed or in an animal sanctuary or Center as an approved – Holistic animal therapist/Practitioner – Complementary Practitioner –  Professional animal communicator/healer
Exam & Accreditation Information
If you opt to take the exam which is included and on successful completion, you will then be issued with a recognised qualification approved & accredited by the International Practitioners of Holistic Medicine (IPHM) & other awarding bodies. Graduates of which will then be eligible to apply to offer their services as a Certified Animal Health Practitioner.  
Testimonial
I loved this course as it was really easy to understand. I have always been wary of taking an online course and concerned about taking exams, however with all the help and support from the team and access to the student video library which was great I have now completed my diploma in this subject and could not be happier.Jenny Tyson – South Africa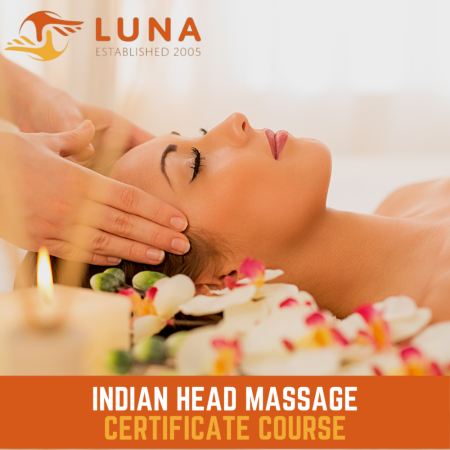 Course Details
Indian Head Massage - Diploma Level Course
Self Paced – Study From Home – No Attendance Required
Easy To Follow and Fun To Learn
Full Tutor Support Offered – Access To Student Video Library
Accredited by IPHM, IICT, AADP
Download Now for Immediate Start 
Career Opportunity - Massage therapist, Indian head masseur

Course Content
Part 1
History of Indian head massage
physiological and psychological benefits of Indian Head Massage
Behavioural effects of stress
Chakra system
Essential oils

Part 2
Anatomy of a headache
Anatomy and Physiology of the skin, skeleton, muscles and hair
Effects of Massage on the skin, skeleton, muscles and hair
Names of the Skeletal Muscles
Contraindications of massage
Preparation of therapy room

Part 3
Massage techniques in pertrissage, tapping and hacking
How to begin your Indian head massage
Massage of upper arms,
Massage of scalp, face and ears
Reactions and aftercare
Relaxation techniques for the therapist
Case studies and how to prepare for them

Exam & Accreditation Information
Accredited by International Practitioners of Holistic Medicine (IPHM) & other awarding bodies. By completing this course and passing the final exam you will then be invited to join IPHM as an internationally recognised practitoner and have the option to obtain discounted insurance and use the letters IPHM after your name. 
Further Discount Offer
Huge Savings on our Career Package Options
All our courses are available individually (use the add-to basket button on this page), or are available as package bundles, allowing you to save on average 50% per course.
Use the link here to view the packages, where you can mix and match your own selection of courses to create your very own package.