THE ART OF PALMISTRY: A GUIDE FOR BEGINNERS
More and more people have been getting involved in the art of palmistry or palm reading. That is why, this guide will provide you helpful information on how you can see yourself or someone else in a different perspective."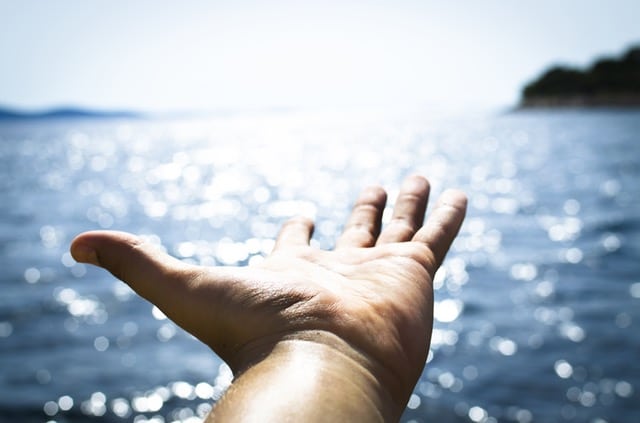 Besides your eyes and mouth, our hands are probably the next part of our body that are able to express many things in just a slight movement. You can start waving your hand to say hi or hello; you can touch someone else's arm or hand to say that you are sorry; and, just by simply raising a single finger, you can definitely make a point of your disappointment or anger.
Are you supernatural? – Most people who are well into the supernatural are under the belief that hands say a lot more—every line on the palm and the specific shape of the finger will provide you a peek into someone's attitude, character, demeanor, and goals in life. While there are many online palm reading experts that you can talk in case you wish to learn more about yourself, your wishes and desires in life, more and more people have been getting involved in the art of palmistry or palm reading.
That is why, this guide will provide you helpful information on how you can see yourself or someone else in a different perspective. After you have learned the basic, honed your skills after months or even years of practice, you may start to give palm reading sessions to your close friends and relatives and family and leave them astonished with super accurate predictions and insights.
Palmistry: A Quick History
Palmistry, or palm reading, is a practice which could be dated back many thousands of years ago. This ancient practice relied on the belief that our hands have certain clues about our future and characters and could be traced back to Chinese, Tibetans, Greeks, Indians, and many other old countries.
The Basics of Palm Reading
You should read your subject's (could be anyone close to you, if you are still practicing) dominant hand. You can just ask him or her which hand he or she users when writing, then whatever that is, that is his or her dominant hand. Experts believe that our dominant hands will provide great insights about the directions or paths our lives have taken us so far, and the other will provide great insights to our attitudes, traits, destiny, and personalities. You can see it this way—the dominant hand will give you your subject's current life, and the other hand the past.If you have a hard time seeing the lines on the palm clearly, you may opt to place it under a floor lamp or you could as well use a magnifying glass.
There are three major lines on your palm, and four minor ones (someone do not have these), that give a valuable insight as to how and what we are as a person.
The Major Lines
Your Life Line – Despite the popular opinion that this line shows you just how long you are going to live, it is not accurate. The truth is, the life line shows you your overall quality of life. If you have a long and deep life line, then it tells us that you are good—your general energy and health is good. People who have long life lines are those people that have stood by other people during their most difficult of times. If you have, on the other hand, short yet deep line, it means you possess the ability to deal with physical problems that may arise in the future. If your life line is fading, it only suggests that you may probably lack adventure and energy. And last, if your life line is nowhere to be found, you may probably have to solve severe anxiety issues.
Your Head Line – Your head line is the line that traces across your palm in a diagonal form, and this tell us your mental development, psychological disposition, and psychic abilities. If you have a long head line, it can indicate that you are someone who worries about things too much, that you are someone who overthinks severely; while on the other hand, a shorter head line tells us you think quickly and sometimes you decide too soon without considering all possible outcomes and consequences. If your head line is curved, it means you are idealistic, creative, and romantic. While a head line that gets broken and does not extend too far may be an indication of anxiety and stress.
Your Heart Line – Your heart line is the one that crosses and runs just above your head line, and this gives us an insight into your emotions. If you have a long and straight hear line, it is a suggestion that you are decisive, logical, and considerate; if it stretches upward, it suggests that you are mostly driven by your desires and passions and you do not care of what other people might think.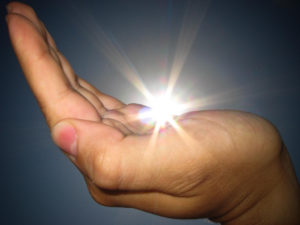 The Minor Lines
Your Girdle of Venus – This is the tiny line that can be found just above your heart line and it indicates personalities of nervousness and being tense. If you have this, you tend to experience an extreme polarity of emotions.
Your Sun or Apollo Line – This line can be found running vertically down the side of your palm and its presence is a suggestion of someone's creativity and self-confidence. Despite popular beliefs, your Apollo line is not an indication of success or failure. It only goes to show whether you are someone who can follow through on your goals and action plans.
Your Health or Mercury Line – This is the line that stretches from the center base of your palm and then upward going to your pinkie. If you have this line, it goes to show that you have no problem communicating and that you are particular about your health. A broken Mercury line may however suggest a possible sickness, either past or future.
Your Fate Line – Your Fate line is connected to your life's track or path, it shows you the obstacles you have faced and may have yet to face, and the career path you are going to take.
Learn to read Palms  – and download our professional diploma course in palm reading
Images by Jean-no and Lukas under Public Domains CC0
find a professional palm reader – International Practitioners of Holistic Medicine
Post views: 2124